Top Escort Babes – A Modern Escort Directory

Top Escort Babes is a modern-looking escort directory which (you guessed it) will help you find a hot companion, anywhere you are. What differentiates this escort directory from all the other sites in this niche is the fact that Top Escort babes has taken the time to create a well-organized interface with many tools that will make the search easy while maintaining user-friendly navigation. If you're familiar with escort directories, you know that most of them are dull and they look like CraigsList or BackPage back in the early 2000s. Well, Top Escort Babes looks more like an online shop, where you can browse profiles, filter and read more about the girl you crave. And they really come with escort contacts from all across the world.  Let's take a closer look at what makes this site so popular in the following Topescortbabes Review.
WorldWide Girl Buffet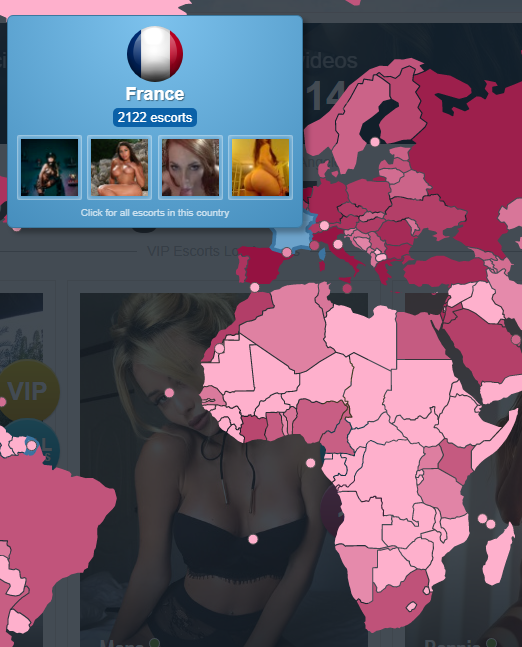 When you'll find out the amount of profiles active on the site you will think I'm messing with you. Top Escort Babes is coming with no less than 31165 babes profiles worldwide and new ones are joining every day. The site is featuring ads from 121 countries, with most escorts coming from France, Italy, Germany, UK, Netherlands and Thailand.
Of course, you will get over 1505 profiles of escorts in the USA, but there are also 1235 babes who advertise their services from the UAE. What I notice as well is the pretty large amount of East European babes on the site, with countries like Bulgaria, Romania and Russia featuring hundreds of girls each. You can also find a few hundreds of escorts from China and Israel. There are lots of girls advertising from all across South America and even from a few African countries. And it's not just simple ads. They have profiles. Let's talk more about how girls advertise themselves on Top Escort Babes shall we?
Escort Profiles With Real Pictures
What I don't like on the classic escort directories are the ads themselves. The profiles often feature some short text that doesn't give you enough info and most of the time there aren't even real pictures. This is where the updated platform of Top Escort Babes really comes in handy. Each babe has a clean profile on the site, where you will find everything you need to know before taking the plunge.
Yes, both Incall and Outcall rates are posted, all the personal details and body specs you need to know is also on the profile. A schedule for her availability, a list of all the kinks and fetishes the girl is willing to provide, and most importantly, hot pics. Some of the pics of these girls are so hot that you might think they're just fakes.
The reason for which the chicks have such professional photos is that most of them are working with agencies, who are putting together their profiles, and use professional photographers.
But at the same time, no photos are airbrushed, so what you see is what you get. And what you can get is pretty fucking amazing!