The Biggest Name In Porn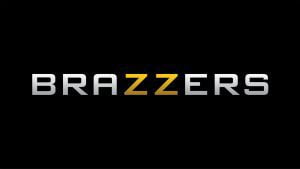 Seldom would you find somebody around the whole wide world who has not heard of Brazzers. With the hottest content featuring the best porn stars and scenes of highest video quality 'Brazzers' rules the roost. Brazzerscame into being in the Canadian city of Montreal way back in 2005.
Part of 'Mindgeek' they have grabbed awards in the adult video space every year since they first won the Adult Video News [AVN] award in the year 2009. Brazzers' kitty of awards also includes such prestigious titles as Best Adult Website, Best Membership Website, Best Big Bust, and Best New Video Production Company. It is little wonder then that they enjoy the elite company of the stalwart sites Pornhub and Redtube right at the top! I can bet my big balls that I've seen Brazzers grabbing eyeballs with ads featured on almost every single free porno site on the internet. Finding a better adult membership site than this one would perhaps prove futile.
So, what's so big about Brazzers?
Well, almost everything. The porn stars, the boobs, and the dicks- almost anything you can think of. Including the number of scenes. When I looked that up it showed a miserly 8839 scenes. Miserly for a site of the repute Brazzers had acquired. But I was in for a shock, I guess. Under the explore tab is a section called 'bonus videos' I hit that and was almost knocked off my perch on the edge of my chair! There are close to 77,000 videos there! OMG, when am I going to see them all? Simply mind-boggling, to say the least. And they all seemed so very Brazzers– top class. And obviously, they have every goddamn category you can conjure up. You don't really but your membership to too many sites- one or maybe two such sites can see you through a lifetime!
Let's look under the hood:
The moment you log in to Brazzers, there's a kind of confusion. There's a whole lot of stuff coming at you in your face. I took some time to navigate through to my area of interest- Brazzers. The portal is forever trying to sell other stuff- more porn of course- to you. But when I got there it was worth the while. The excitement of getting in there for the first time is really profound. However, Brazzers would do well with a better user interface without too many in-the-face ads. If not for the sometimes annoying (especially when you are horny and want to have a go at the teen queens!) navigational delay due to the ads, it's a breeze. Once you are used to the site and know exactly where to go to do what, the annoyance subsides. You need to use the menu along the white strip- that is exclusive to Brazzers. You can go down the 'explore' button and find the latest scenes, upcoming scenes, sites, categories, live shows, and bonus videos. Each of the sections mentioned here is unique in its own way and worth more than the money you spent. Next, you have the 'porn stars' tab where you can get info about each of the fucking stars and the videos they have featured in. What's more, you can even leave your comments there! The next tab gives you access to the 'ZZ Series'- the entire vids on the different Brazzers 'house episodes'. It's an array full of crazy videos, worth mention. Then you have the 'live cams' followed by the 'promos' and 'fuck date'! To my chagrin, I found that 'fuck date' was just another upsell for a dating website. Overall, the video quality is undoubtedly great and the HD streaming is really stable and fast. Downloads are not a problem either- (unlike RealityKings) you don't need to pay extra to stack up your 'special' library on the hard drive with those cock-stiffening favorite videos of yours.
Member Area Screenshots:
How does the money count?
Right now, Brazzers is offering a "Flash Sale"- 69% off on yearly memberships!! I wonder what they mean by 69%, LOL! The pricing is a tad good at $89.99 for year-long access. Did you know that it works to just under $7.50 a month! Quite a great price considering all the stuff available on the site. The other options are 3-month access for $59.99 and 1-month access for $29.99. Those are rather high- the best option is to go for the annual plan- it rocks! However, if you are not too sure, I can suggest you take a 2-day trial at $1 a day. If you feel you are having proper fun, you can go in for any of the other plans. Recommended: Annual Plan. You have the option to pay by credit card or if you are a trendy geek, you may use cryptocurrency. And if you become a paid premium member, you have access to over 30 Brazzers sites, and you also have new videos added every day of the week! To top it all, as a paid member, you can even interact with your favorite pornstars online! What more could you ask for?
The final words
Although I would prefer to not pay for porn, I know good stuff comes neither free nor cheap. And for the price Brazzers are charging, it is truly a steal. Especially considering their rather high quality and awesome quantity! As well as all the other fucking extras thrown in. All the same, I'd want Brazzers to stop pushing things in my face- no I'm not talking of the boobs and pussies, which I don't mind at all- it's the numerous ads that tend to spoil my hard-on. I must also mention that my personal favorite is 'Big tits at School'- they've got seventy-one fucking hundred scenes there! I guess it's time I got off this chore and give my hands some real man-work. But before that, my final word on Brazzers: a truly big 'cockstar'.
Happy cumming, folks!
If you have any questions or concerns about this review please leave your comments below, we would love to hear from you!
Brazzers Membership
$1 Trial then $29.99/Month