Hello guys (and girls!) welcome to the Direct-webcams.com website review. This awesome cam site has been around for ages, I checked my Gmail inbox minutes ago. I found out that my Direct-webcams.com account was created back in 2006. So yes, I have been a member for over 11 years, and there are tons of reasons why I kept it active for so long. As a reviewer I do have to sign up to many websites and often purchase membership and credits to test out the product. In the 11 years I have been a member, I never was spammed ONCE with another product. Furthermore, my credit card had never been BANGED (often happens when signing up for a membership, you don't read the fine prints and you get charged for additional memberships)


This site has a very light and easy navigation, the layout of the front page is very appealing to me, it's set up in a way that just makes sense. The models selection is top notch, no matter what you are looking for, you can see on the left side of the front page, tons of categories, BBW, MILF, EBONY, ASIANS etc… (see the Straight categories on the left column) they have over 60 categories with sexy models streaming live on cam from over 80 something countries. Trust me, you can easily find what you are looking for.
Direct-webcams.com is translated in 7 different language, has live customer service and an updated FAQ if you want to read up on the most frequently asked questions.
You only need a valid email address to sign up for a free membership and be able to begin interacting with the models. However, free premium memberships requires you to have a credit card on file, which enhances your site experience.
With a premium membership you will be able to chat with any model and have other benefits such as:
Going into private sessions with sexy models
Rating models
Emailing models
Adding models as favorites
Email alerts when your favorite performers are online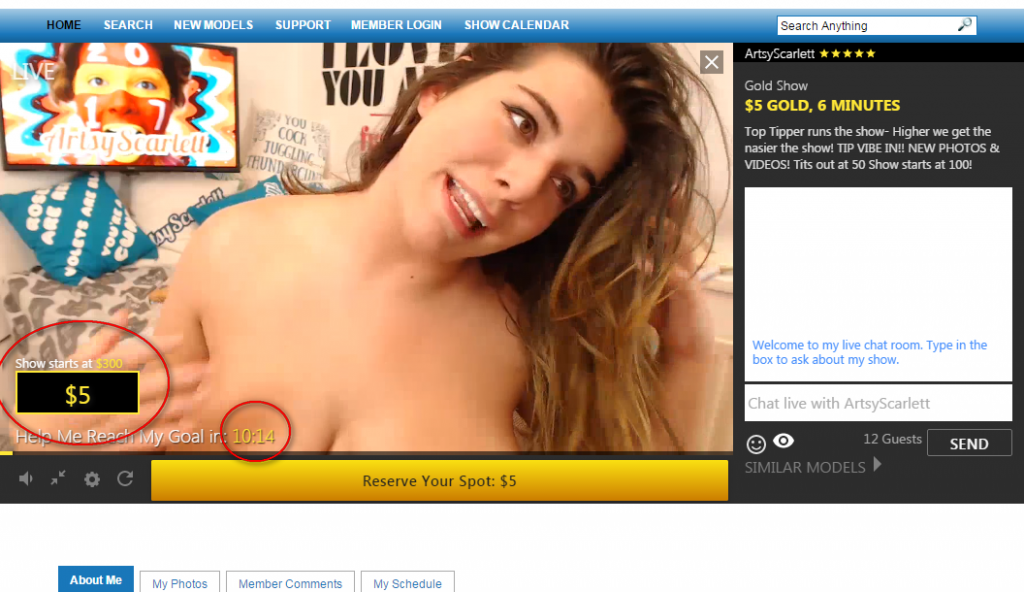 Additionally, One of the most recent feature added by Direct-webcams.com is the Gold shows.
The Gold shows allow you to donate a set amount of money to watch a semi private show. The model dictate the total amount she would like to get before the show. Each donor will have access to that show, see the example here on the Right side.
ArtsyScarlett has requested $300 total to start her show, you can watch the show by donating $5 . Which means only 60 donors will be able to watch her doing the Gold show.
This is it for today folks!
I hope you liked my HONEST review (Yes, I typed it myself!) As always, feel free to leave a comment or your own review below and feel free to contact me on that page even if it's just to say hello!
Have a great rest of the week!
Update: 09/04/2019 – I had a lot of questions about that cam site in my mail box so I decided to do a quick update. Yes, this site is very similar than Streamate, it's a sister site with the same functionality, billing, streaming etc… the only thing I could find that differs is the amount of Models. Some of the Streamate.com Models couldn't be found on Direct-webcams. If you haven't checked out our Streamate.com Review, please do so now.
Direct-webcams.com's Score
$1 to $2.99 a minute