Have you seen that girl?

Fuck yeah! I am happy to see "I know that Girl Review" on my to do list today, I fucking love the site. Part of the hugely popular Mofosnetwork.com, 'I Know That Girl' gives you the impression of being a no-nonsense site with its clean and simple layout. The site promises you 100% unique content and around 2 new videos every week.  The site itself is based on the idea of girlfriends and wives who starts fucking around because they got cheated on. Perhaps you've seen one of them in your neighborhood. Perhaps she was the girl next door. Hence the name 'I Know That Girl', and that seems to be working wonders for the site. Indeed, a horde of girls whose pictures I saw are pretty faces that you are likely to see in your neighborhood. And the action, I'm told is all at home. That got me really crazy. Now, before you get ideas, let us move on…
What have they got?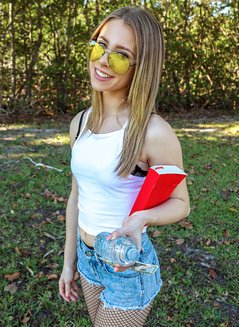 Well, if you consider 500 scenes are not too many, I'll give it to you. But going by my book, that's quite a lot. Each of these scenes averages around 30 minutes- that's 15,000 minutes or 250 hours of top-class porn. The videos are all in HD and the clarity of the scenes is amazing because of it. If you are viewing it up close, it is almost lifelike and you want to reach out and pat that girl on the butt! The entire content collection is very impressive, and no… I am not only talking about that butt!
Going by the 'performance' of the girls, I wasn't too sure they were the girl next door type because they seemed quite professional. But what the heck their bods actually made up for that missing tinge of originality. Talking of professionalism' it is probably the reason the videos are offered in different formats and resolutions that one can choose from as opposed to user-uploaded scenes that are normally blurred and out of focus. Next, I checked out the galleries and noted that there were 500 of them, each consisting of around 140 of the hottest pictures. That, by itself, can last you a long while if you are not too impatient.
Enjoy Watching all the Action
As I said at the beginning of this review, the design stands out as very pleasant on the eyes and soul! The clutter-free approach works for me and going about the job of browsing and flitting between one page and another is effortless. This feeling helps because you know everything's going to be fine here.
There's a sense of boldness from the fact that there is no attempt to hide things under the mat- as most cheap porn sites do. With mostly exclusive content, that too of good quality, there is hardly any room to complain. Features such as the trailers and gallery, allow you to actually sample the content before you take the plunge into the full-blooded scenes. The entire site loads pretty fast and there's no lag even when switching from one video to another or when a new scene begins to play. Overall I would give the site a 4 on 5 for its functionality and interface.
Member Area Screenshots
How pricey is it?
Content of the quality that 'I Know That Girl' provides is extremely good. And to watch such quality one needs to pay. There are a few good options if you want to buy your membership to IKTG. It's the standard pattern actually. As with any site, it would be a good option to check it out first, with a trial. The trial membership costs just $1 for two days. Once you get the look and feel of the site, you may opt for other plans. You have the basic monthly plan which will cost you $29.99. A quarterly plan is available- 3 months at $19.99 a month which totals to less than $60. Not a bad choice from the monthly plan. But the best and most popular plan is the yearly plan. IKTG offers a whopping 75% saving which means you pay just $119.88 for one full year. At $9.99, it is a steal any way you look at it. In the end, it is worth it, believe me. You get all the benefits of a full member and that is a lot. The best part of the membership is that it allows you to access more than you can watch. You get access to a little less than 20 'bonus' sites. These include the entire MOFOS network and also DVDs!
However, there were two things I wasn't really happy about:
Downloads are not part of the basic membership, unless you want to  pay a little extra.
 Beware of the pre-checked cross sells options on the top of the billing page. If not unchecked, that option will set you back another $34.97 after a few days.
The Final Analysis
I know That Girl, according to my research is one of those sites that offers great quality porn. This could possibly be due to the fact that it comes to you from the well known and world famous "MOFOS network" . IKTG has been successful in creating a subtle story line approach in its videos and almost succeeds in passing off pros as the girls next door. And you get to watch the acts in quality that is unheard of in amateur homemade videos. If only they could provide real homemade content in the quality presented on the sit. This would probably be one of the best sites in the porn world! IKTG has also stuck to its promises of delivering exclusive content and regular updates, although more frequent updates are sought by loyal users.
If you have any questions or concerns about our I know that girl Review please leave your comments below, we would love to hear from you!