Sex.cam claims to be the best Live Cams website featuring hot and sexy women who are (of course) all over the age of 18.
There are hundreds of chat rooms with gorgeous ladies who would go the distance to please you. The women are of various types, ethnicity, size, color, and features. Let me give you a complete run down…
Sex.cam – here's where you can start an intimate sexual chat

Whether you are an introvert or an extrovert , at some point or other you might encounter a situation where expressing your feelings has become pretty daunting. What would you do?
 Vent out all your steam- and what better place to do that than on sex.cam. Log in to sex.cam and chat with one of the hundreds of International models without leaving your house. Yes, this is one of the highly renowned and reliable live webcam sites where you can release "your monster" . Chosen with great care, sex.cam has featured over thousands of sexy and sultry babes (and dudes) who are ready to give you a wild ride. You can ask them to do anything but of course you need to know what their specialties are.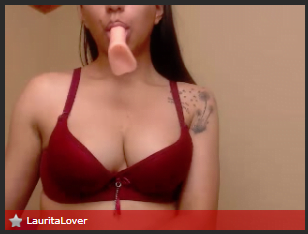 There are tons of different categories including female 18-34, mature female, lesbian, fetish female, threesome, foursome, male and more. However, you can sort by a wider range of different options which includes age, breast size, language, body type, hair color, sex part, eye color, and sex toys. With varied options, engaging in live webcam action on sex.cam would literally blow your mind- and more! Besides, there are videos of the models that you can get access to once you become a VIP member.
Flawless and smooth navigation that is what sex.cam is all about.

All the essential features have been perfectly encased in a professionally designed layout giving sex.cam a stunning look and flawless navigation. The menu bar shows "live webcam" indicating the number of models who are online at that point in time. Besides, there are Videos and Daily top 5 tabs on the menu bar. To the left of the homepage, there are plenty of sorting options enabling you to find what you are looking for. Together with all the essential features, sex.cam has become one of the highly revered and easy to browse live webcam sites that everyone loves to come to!
Reasonable on your pocket
You can join the website just by providing a nickname and password, but if you want to upgrade to VIP membership, you need to verify your email address. Once you are done with the sign up process, you can have access all the Free webcam chat rooms. If you want to enjoy a private chat , you need to have credits in your E wallet. The amount of Credits you add is entirely up to you, for example with CCbill you can add $10, $25, $50 and $100. Other method of payments allow you to buy more.
You can either pay by credit cards, Prepaid cards, PayPal or bank transfer. Tons of options if you ask me, on a clean and secured.
So, are you ready for some action?
If you are really bottled up and need to relieve yourself, sex.cam is the place for you. With hundreds of live female and male models who know exactly how to satisfy your kinky desires, you're in for a good time. With a user-friendly interface featuring stunningly beautiful models, it would not take much time for you to get addicted to the site. Sex.cam brings you both free and paid services but I'd recommend you have credits to go the whole hog. With a paid membership, you can also watch sexy (pre recorded) videos featuring those same models.  You honestly gets a lot of content for the money spent.
So get on it, check it out, and let me know what you think of the site, as always you can comment below.