About Sex.com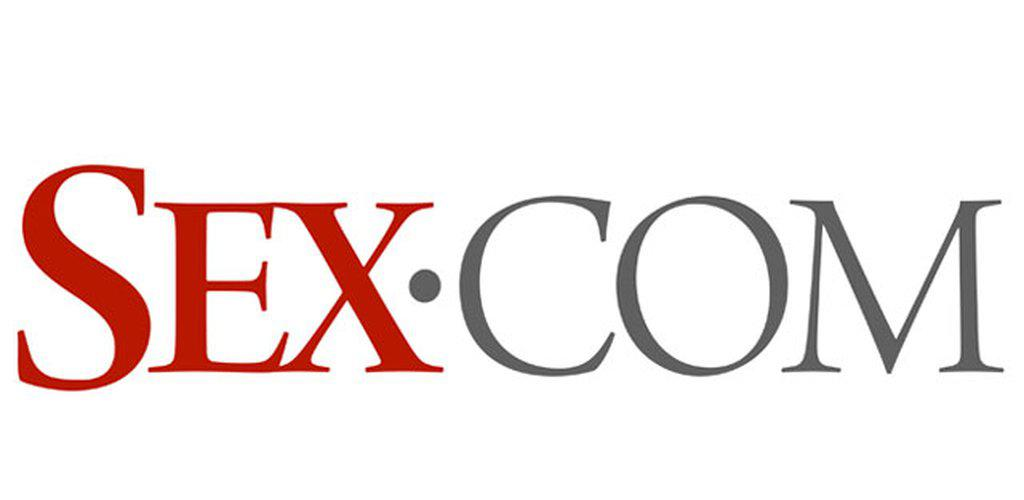 Are you an avid porn collector and would like to access all of your favorite porn from a single platform without necessarily downloading them to your hard drive? Sex.com might be exactly what you need to realize your dream! Sex.com is a fascinating platform that allows members to create thrilling collections of porn from diverse sources on the internet for sharing and later viewing. The site serves as a virtual pinboard where users can bookmark all their favorite porn (pictures, videos, and GIFs) in just a single click. The site essentially allows users to gather, organize, and share all their porn with others on the platform. The bookmarked content is accessible on respective pinboards straight from sex.com. Sex.com is a multilingual site available in 9 different languages including German, Spanish, Italian, French, Portuguese, and Russian.
How it works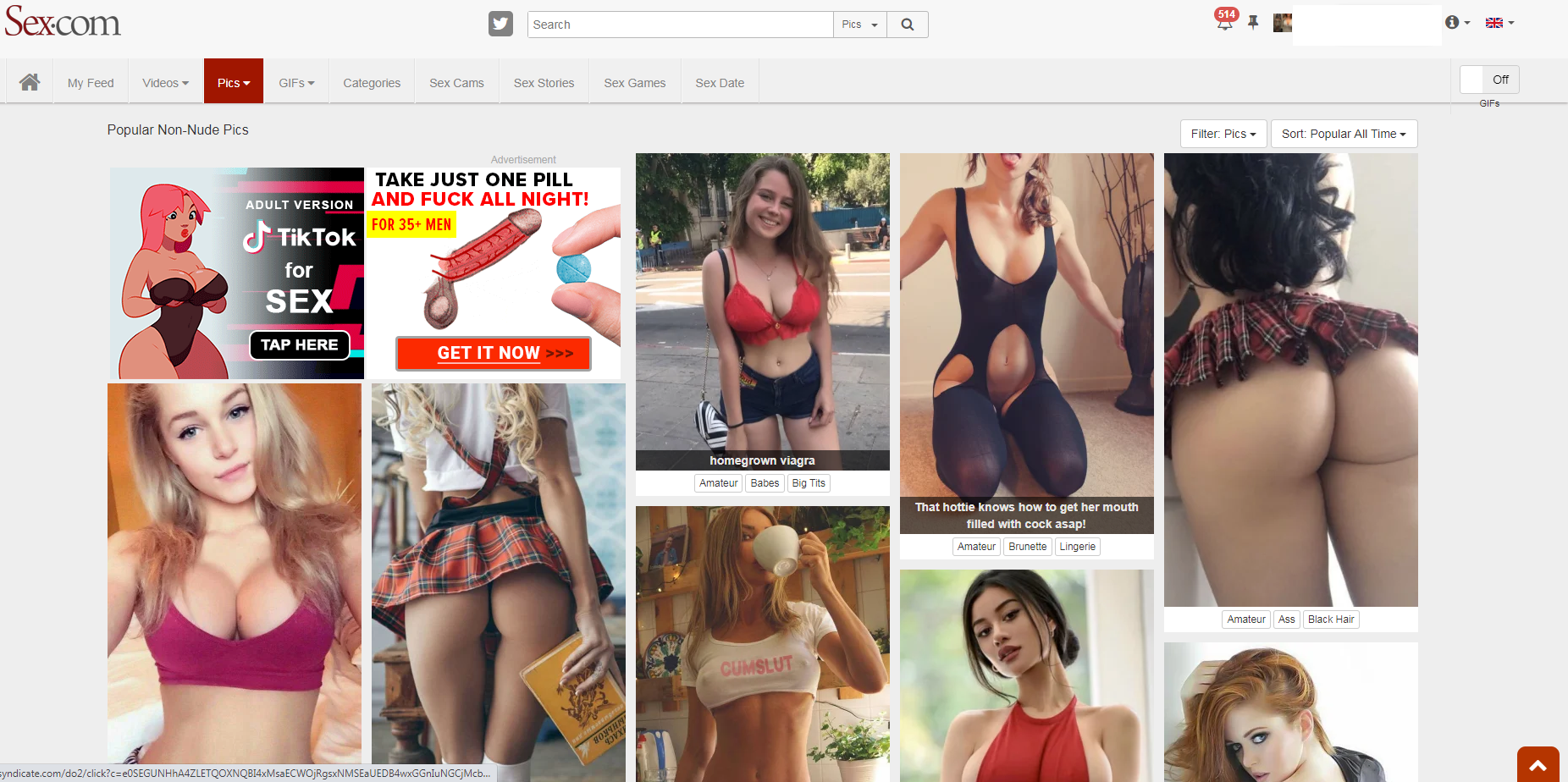 The whole premise sounds awfully illegal, right? Well, don't lose any sleep over it because everything on sex.com operates within legal frameworks. They have a special feature dubbed "Pin It" – a red button that does all the magic! Users install Pin It on their browsers alongside other bookmarked pages (it's a pretty straightforward procedure). Every time they come across porn that interests them and would like to add them on to their collection they can just click on the pin icon and the video, picture, or GIF is automatically added to their pinboard on Sex.com. That way, when they want to revisit the content they just log into their sex.com account and access them right from the pinboard.
When you pin content from another site, Sex.com works behind the scenes to grab the content's source link in order to credit the original creator so that it doesn't appear like you are ripping the other guy off!
Is that all about sex.com?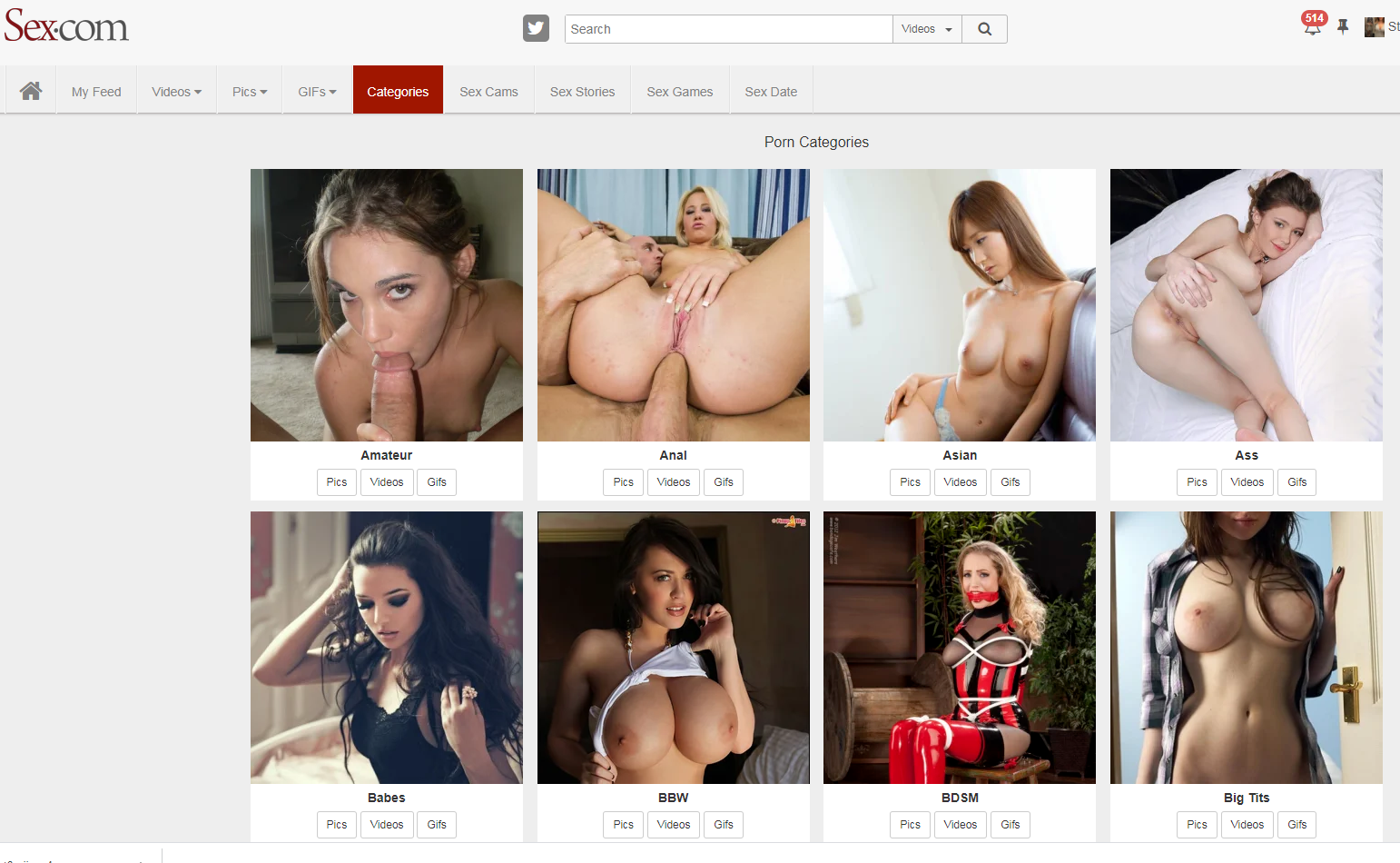 Besides creating a unique porn collection for your own consumption, the platform allows you to browse through other users' pinboards and see how your porn interests stack up against those of other porn enthusiasts. The platform is basically a community of porn lovers sharing their favorite porn with each other and discovering new tastes along the way. Sex.com aims at connecting individuals with similar porn preferences from across the globe. You can also upload your own porn to a pinboard for others to savor as well –how cool!
How's the site's design and usability?
Sex.com has a friendly design equipped with every helpful navigational tool you can think about. The platform adopts a simplified structure and design allowing users to easily spot every essential feature from the homepage. The search key is strategically placed at the top of the site to help you with detailed navigation. The homepages feature all of the popular porn pictures, GIFs, and sex videos, and you can begin exploring amazing content right from the homepage. Other pages include My Feed, a page that shows the latest content from pinboards that you follow. There's also the Pics page, GIFs, Categories, Sex Cams, Sex Stories, Sex Games, and Sex Date. (if you need some vetted cam sites, just check out the following page)
How's the content?
You'll hardly come across any boring content on sex.com. Keep in mind that everything you find here is someone else's favorite which unless they contrast with your preferences, are simply breathtaking. Every mainstream porn category is well covered.
Sex.com is an elevated porn experience like no other –every tantalizing porn you can ever come across stacked neatly under one roof! It's about time the hassle for worthy porn ends.
Did you like our Sex.com Review? Do you have any comments or want to post your own review? Please comment on the box below and let you know when you think.