Sex Dolls designed for the closest real-life experience!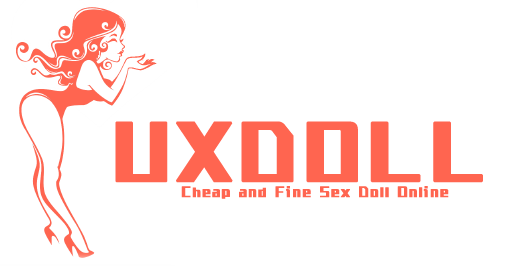 UXDOLL is a relatively new website that caters exclusively to sex dolls online. Realistic sex dolls that will make you sit up and take notice. And much more as well. There were doubts and queries about the site's veracity, but let me tell you, that was all part of a smear campaign, perhaps, because I found UXDOLLS to be a site as genuine as any other I have reviewed so far. Yes, there would be apprehensions but that shouldn't prevent you from trying out such wondrous products that dole out pleasure for the pleasure seekers. For all the doubters, there is this buyer protection right on top of the site saying that you are guaranteed of a full refund if by chance you do not receive the order, Or, should the product ordered be not as described, you get a full or a partial refund depending on the circumstances. The site even offers you premium TPE materials made samples for free if you will bear the freight charges. And to top it all, if your sex doll were to be damaged during transit, you will be compensated with a brand new realistic sex doll.
Best Real Life TPE Sex Dolls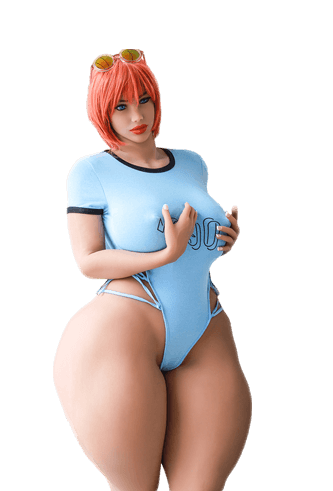 UXDOLLS features the best real-life sex dolls on the planet. The love dolls come in a wide array of shapes and sizes and colors. During my review, I found 93 premium TPE sex dolls- each a masterpiece in craftsmanship. There are over 200 love dolls in all, perhaps even more. Of course, the features are a bit exaggerated, but that is the whole point, is it not- fantasizing. You'd find they have extra-large, inviting boobs, big, rounded rumps and they only assist in enticing you even more!
Premium TPE or Thermoplastic Elastomer is an evolutionary material used in the manufacture of these realistic sex dolls. This new material can be stretched five to six times more than the regular materials without losing its softness or resilience. There is no need to use additional grease or other material. In effect, it takes less maintenance and upkeep compared to the regular TPE material used previously. Established in 2015, these sex dolls are basically manufactured in China under certified and qualified conditions. They actually focus on customer needs and every step of the production process is monitored to ensure that the quality in design and production is not compromised. In fact, the love dolls have exquisite skin- smooth and delicate to the touch, giving you a truly realistic feel. These superbly crafted sex dolls on UX Dolls are exclusive to this site and can be bought nowhere else! Other than the wholesome love dolls, there are realistic pussy and ass male masturbator toys- sectional pieces depicting only those parts of the doll anatomy you are interested in. Smaller and easier to carry around, these aid in penetration-masturbation for the sexually aroused male and they come pretty cheap off the shelves as well. There are even easy to carry "pocket pussies" that you can carry in your pockets to use whenever you feel up to it!!!
Site functionality and scope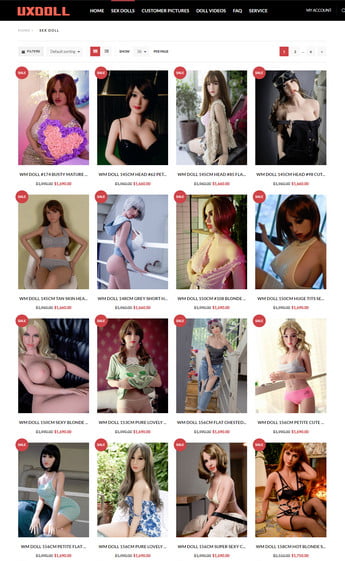 The website itself is a modern one with great layout and functionality. The menu is neat and crisp allowing for easy access to all the areas and sections. The dolls are neatly and tantalizingly displaying individually, obviously with an intent to lure customers with their voluptuousness.
On clicking an image you get the whole lowdown on the said sex doll- material, size, hair and eye color, skin tone, and other features including the price and best offers.
You get to read the detailed description of the doll and if interested you could even look up the 'related products'. You get to search for these fantastic sex dolls online by different criteria- By Price, by body type (chubby/fat, curvy, thin, small breast and wide hips, muscular, pregnant); by skin tone (white, natural, tan and black); by height (100 cm or 3 feet 3inches; 110 to 149 cm or 4feet 1inch to 4feet 10 inch; 150 to 169 cm or 5feet to 5 feet 6 inches; and more than 169 cm of more than 5 feet 9 inches); and by breast cup size (small boobs, medium boobs, big boobs, huge boobs)
Pricing and value
The prices of the realistic pussy and ass male masturbator toys range from a low of $39 to a high of $259- these are the cheapest available and they ship discreetly. The prices of the full-bodied sex dolls range from $ 699 to a whopping $2490. There are discounts and other offers for those looking out for bargains. All said and done, these sex dolls are worth every dollar you pay as evinced by the keen interest among buyers. Sex dolls are no longer taboo- they are just about as normal as buying a new piece of clothing or furniture. And there's no need to look for a reason to buy them- they provide silent but stimulating companionship to men, women, and anybody who wants such company!
So, do you really need realistic sex dolls?
That, dear reader, is entirely your call! Sex dolls have become an intrinsic part of life to many people from all walks of life. They are easily and discretely available, provide near real-life experience and keep your secret! Love dolls are useful and provide unconditional satisfaction across gender, age, and occupations. Truth be told, it is truly enjoyable to have a high stimulation sex doll at your beck and call, whatever be your situation. Your faithful love doll will never say she has a headache- you are always welcome! And she provides you natural release, any time, every time! The sellers assure you of privacy and the box that these dolls come in do not reveal what's inside. You may also choose to pick up your delivery from a nearby point at your own convenience. Moreover, payments are secure and the site maintains a rather good privacy policy. Rest assured of free shipping, anywhere in the world.
If you have any questions or concerns about our UXdoll review please leave your comments below, we would love to hear from you!