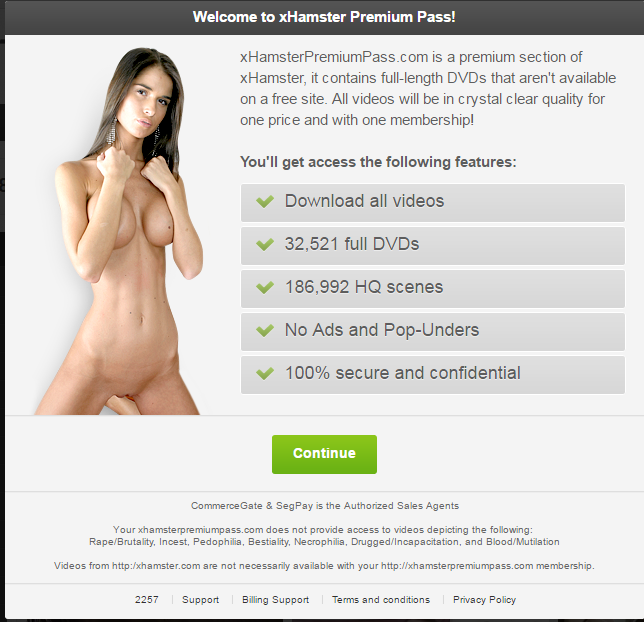 I've always been a big fan of Xhamster.com and I can tell you why in 3 words: awesome amateur content. That's right, Xhamster.com  has always offered the best Amateur video content, for some reason, amateur uploaders have always been very active on that site.
The site itself is easy to navigate, has no POP up ads,  however it does have a few annoying banner ads but a quick adblockplus.org download and you're in the clear. Functionality is great, just like Pornhub.com, the site allows you to create a profile and interact with other Free REAL members (members are required to upload a photo with a sign making them verified), it also offers commenting, favoring, rating,  (limited) downloading, liking and has a great "Related Videos" section. (i am big fan of the Erotic Stories section)
Note that they recently started creating their own content, check out  the Sex Factor series if you have a chance.
The premium membership access on Xhamster will get you access to a shit load more content, 33,000 DVD's, 490K HD scenes, No ads, unlimited Downloads. Here is a screenshot taken from the site:
What we liked
Amount of Videos
Amount of ModelsTranslated in 10 languages
Fast Video streaming
Mobile Friendly
Amateur Selection
Fast Loading Site (1.32 sec)
What we didn\'t like
Banner ads (6 on the front page)
Upsells to Premium
Upsells to Webcams